Sarah
Rejoice in the Lord always:
and again I say, Rejoice
Philippians 4:4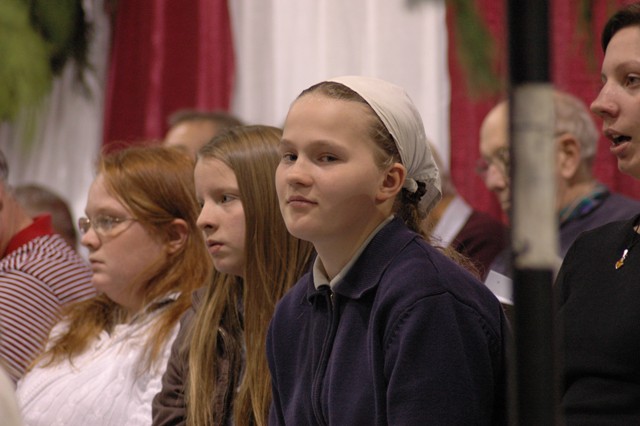 Dec1, 2007
That's me, looking at the camera, in the choir at the annual performance of Handel's Messiah at Franklin Pierce College in Rindge.
About Me
My Birth Date: May 17, 1994
My favorite stores are The home Depot, Lowes and Hamshaws

I like to do carpenter work and Painting, Farm work.

I like to Ride my bike , play sports, and I like shooting.

I became a Christian because Jesus saved me from my sin in came into

my heart. Amen!
My email address
sarah % camusofamily.com
Just replace % with @
My favorite Links
Family links
www.macdonaldfamilysingers.com
Family Photos
All of the Family
All of the 11 children

My Nieces and Nephews